Welcome To
Wilmington Family Chiropractic & Wellness Center

From athletes, to those injured in car accidents, to people in frequent pain, Wilmington Family Chiropractic treats a variety of patients. Our advanced techniques and tools, will heal your body naturally. Our doctor is a specialist in treating challenging soft tissue problems.
Do you have functional movement issues? Our Mechanical Engineering background uniquely helps us treat such biomehanical issues. Whatever ails you, we erase your pain, injury or scar tissue as quickly as possible.
At Wilmington Family Chiropractic, we focus on overall wellness and create a treatment plan for your specific needs. We then teach you techniques to use on your own to continue to promote your individual wellness and prevent recurring pain or injury.
No two patients receive the same treatment. Everyone's individual pain and symptoms is specific to their body, health and history. YOU DESERVE BETTER HEALTH! Give us a call. Your pain STOPS here.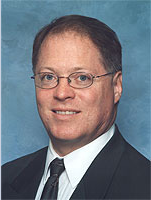 Wilmington Family Chiropractic & Wellness Center
7 Middlesex Ave
Wilmington, MA 01887-2758
978-658-7590
fax: 978-658-7594
drjensen@wilmingtonchiro.com